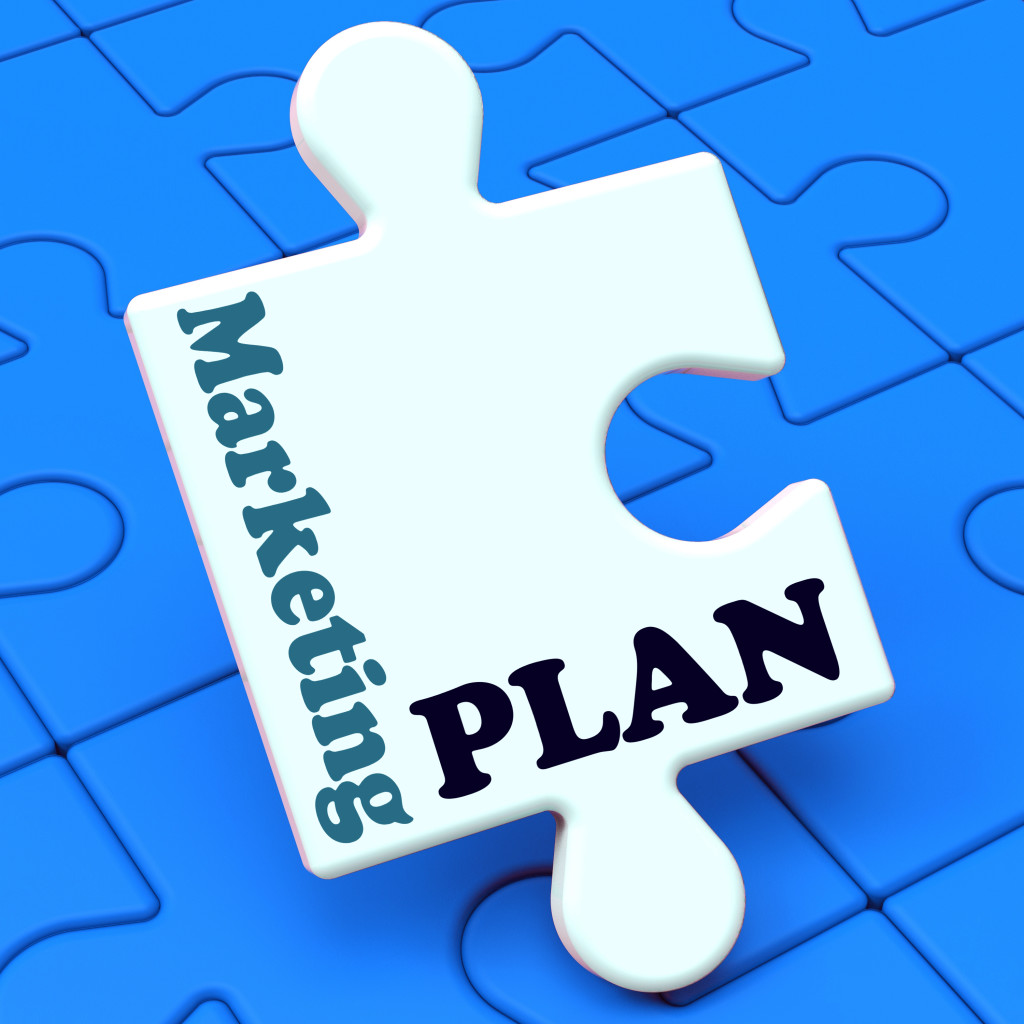 In the last blog post we discussed part 1 of our 3 Day Marketing Plan.  In that post, I showed you the first part of this step by step fool proof plan to bring in motivated sellers.
If you haven't already, check out part 1 of the 3 Day Motivated Seller Marketing Plan.
In part 2 (this post), I will show you the other strategies that you need to implement in order to complete the 3 day marketing plan.
So let's jump right in…
Day #2
On the second working day I want you to print out some flyers targeting motivated sellers.  Door hangers work as well.
Next, either you or your intern(s) should go back to the same 5 FULL streets that you were working on day 1.
When you get to the area, you should have them put a flyer in each door until the 5 streets are done. Keep in mind that this technique would be much more effective if you have 3 to 4 people working with or for you.
By the way, here's how to make an effective flyer or post card:
• Your Headline needs to stand out. It should be eye catching and it should call out to your target audience.
• Your phone number and/or website should be the biggest thing on the flyer/postcard.
• (Optional) You can show some clipart, but it's not necessary. You can get some quality real estate clipart for your flyers and postcards by going to Google and searching for "real estate+ clipart".
And keep in mind that sellers want these houses sold fast.  So be sure to advertise 'speed'.
The flyers and postcards should also look like they are hand written. You can use a font like Bradley Hand ITC or Kristen Hand ITC to accomplish the hand written look. Or you can just hand write one flyer and then make copies of the flyers on neon green paper. Whatever floats your boat!!
In my area handwritten marketing gets results, so be sure to test it in your area as well.  OR… you can swipe all of my motivated seller marketing pieces in my Property Umbrella Blueprint Training Program.  It's up to you!
Day #3
On the last day of the week I want you to hang Bandit Signs. I would hang these signs on a Friday after 5 pm.
When hanging these signs put them in highway exits, corner poles in busy traffic areas, near stop signs in high traffic areas, and on your rental properties if you have any.  Also, ask your neighbors that have corner properties if you can hang them on their properties for a small fee, and hang them near shopping areas as well.
Try to hang at least 50-100 signs weekly.  The more you hang, the better!
You can hand write these signs or have them made.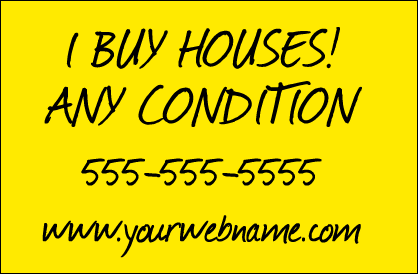 Whatever you choose to do make sure that the sign stands out!
What you need to do is get 18X24 corrugated signs made or go to Wal-Mart and buy 18X24 corrugated blank signs. The sign color should be green, yellow, or white.
Use the bandit sign image to the right as a guide when you are adding your message. 
The last thing you want to do is send out post cards and/or yellow letters. In order to send out post cards and/or yellow letters you're going to need a few things.
1. List of motivated seller addresses
2. Direct Mail Pieces
The cool thing about sending out direct mail (post cards and yellow letters) is it can be done right from the comfort of your own home.
For example, with postcards, you can go to usps.com or Click2Mail.com to set up an account.  Or you can hire a list company to do it for you.
Keep in mind, USPS.com has list companies that they are involved with as well.
But to be honest with you, I recommend using Listsource.com to find seller lists.
When dealing with the list company, you are looking for the following list types:
60/90 Days Late
Property Tax Delinquents
Bankruptcy Filings
Free and Clear Property Owners
Out of Area Listings
Leads with or without Equity
Divorce Leads
Probate Leads
NOTE: Be sure to get leads that have phone numbers as well.
I'll explain why in just a second.
Once you have your target leads, the next thing you will need are post cards or yellow letters.  Remember, hand written stuff works best. All you have to do next is send your chosen direct mail pieces.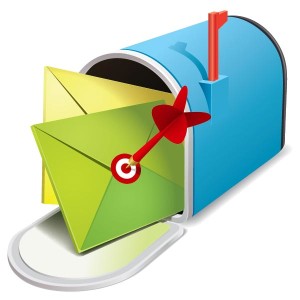 After you send the direct mail out, wait about a week and a half and then send out a Voice Broadcast to the same homeowners that you've sent direct mail to.
These are just some low cost ways to find motivated sellers. Keep in mind that direct mail will be on the higher end of your budget, but you'll get the most deals from it.
In this business, you'll either spend TIME or MONEY in order to find leads.  If you have marketing dollars, then you'll save lots of time.  If you don't have marketing dollars, then you'll need to sacrifice some TIME until you can spend MONEY on marketing.  Either way, it takes WORK!
Remember to be consistent and follow up, and the leads will be pouring in.
One more thing…
If you want an EVEN EASIER way to find motivated sellers, then click here now.
Be Sure to Leave a Comment Below and Let Me Know Your Thoughts!