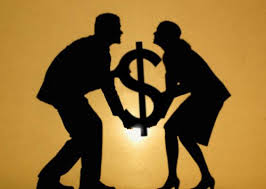 The other day I was on the phone talking to a seller who wanted to sell his house, but he wanted too much for it. So I went out to the house with my contractor and to make a long story short, the house needed $15k in work.
The ARV (after repair value) was about $70k and I wanted the house for $23,500. The seller was obviously asking for more money, but I didn't want to pay it.
So after using the same negotiating strategies that I will show you in this blog post, I was able to obtain the contract on the property for the $23,500 that I initially wanted to pay.
Here's what I do while negotiating with motivated sellers:
1. Understand the WHY– This property was referred to me by a Realtor who couldn't sell the house. I already knew what the situation was BEFORE I spoke to the seller, because the realtor gave me the scoop.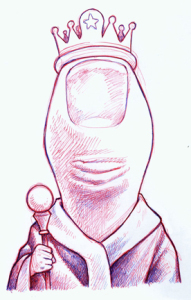 Rule of Thumb: Build relationships with as many realtors as possible and they can become like bird dogs for you. If they can't sell a property, they can pass the lead on to you to see if you can negotiate something with the seller. This can only happen if you have a good relationship with the Realtor, so always work on building relationship with your Realtors.
Back to the moral of the story!
Even though I knew what the seller's situation was, I played dumb. I acted like I didn't know his situation, and I still asked the WHY question. Why are you looking to sell Mr. Seller? So be sure to always find out why the seller is looking to sell.
2. Low Ball the Offer-Once you know "WHY" the seller is looking to sell, and you can see that the seller is motivated, and you have all of the information that you need in order to make an offer on the property, the next thing that you want to do is run the numbers and LOW BALL THE OFFER!!!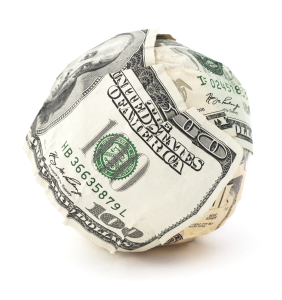 Let me give you an example. Since I KNEW that I wanted to get the property for $23,500, I started my bidding at $18,000. The seller was offended, but I had to give him a reality check.
Here's a quick note, if the seller is not offended by your initial offer, then you are probably offering too much. Or if you are not embarrassed by your initial offer, then you are offering too much.
Anyway, I offered him $18,000 and he immediately said no.
But I knew that he wasn't going to take the offer.
So after he said no, here is what I did…
3. Explain why you're Offer is So Low– I explained to the seller that I am interested in paying market value for the property, but after seeing the property and then comparing it to other houses that sold in the area, fair market value for his property would be much less than the houses that are in good condition in the area.
One thing that you can do is show the seller pictures of the properties that sold for higher prices, or ask them if their property has the same amenities and features as the other houses that sold. Nine times out of ten, their properties won't. By doing this you are giving them a reality check.
So after speaking with the seller and getting him to understand that the property was worth far less than the other properties, I got the seller to drop the price from his original asking price down to $25,000.
He was asking close to $10,000 more originally. But I still wanted the property for $23,500.
So here is what I did…
4. Stand Your Ground- I told the seller that I am still interested in the property, but I would only pay $21,000 for the property (so I came up from $18,000).  At this point he was still stuck on the $25,000. So I told him to take some time to think about it. He said that he would do so and get back to me.
5. Be Patient– After a few days I called the seller back and he said that he didn't want the $21,000 offer. Then he asked me if I can do better. So I said to him…
"Why don't we do this…? Let's meet in the middle. I will give you $23,500 and I will close it as fast as possible. If you were to list this property with a Realtor, your house will sit for months with hopes of selling, then you will have to pay the commission and wait even longer for the house to close.
If you were to find someone else to buy the property, then they will offer you much less than I did. I am paying market value for your property (in reality I am because the house isn't comparable to the nicer houses in the area), so I think that you would agree that this offer is fair. What do you say?"
And he said let's do it. Think about this… if I wasn't patient, then I would have never gotten this deal. I can now wholesale this deal and make some serious money.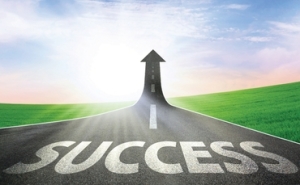 So if you follow these 5 simple steps, you will have a higher success rate than a lot of other investors in your area. Also keep in mind that the seller is under distress so you don't want to be pushy. Try to be understanding and also overcome their objections patiently.
If you do this, you will become a great at negotiating with motivated sellers.
By the way, if you really want to know how to find untapped motivated seller leads that your competition doesn't know about..
Then click here now for this free training video >>
Be sure to leave a comment below and tell us some of your stories while negotiating with motivated sellers!