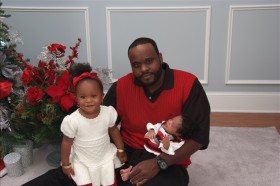 Hey you guys, my name is Kevin Raye and I just wanted to tell of my experiences working with Jamel Gibbs. I am an elementary school teacher.
Before meeting Jamel I had no experience in real estate investing. However, he was actually able to structure a plan for me to follow, and I was able to implement that plan.
I must say, last week, last Wednesday to be exact, I was actually able to close on my 1st real estate deal. I got a property under contract, I was able to flip it to another investor and grossed about $25,000 on that deal.
I did have a partner, and after taxes and splitting it with them, I was actually able to make a little bit above $10,400 on my 1st real estate deal.
So everything Jamel told me happened exactly like he said it was going to happen. He was there to answer every question I had, he was there to make sure all my documents, and ducks were in a row. My closing went very smooth and I was actually able to pick up a check last Wednesday for a little over $10,400.
Kevin Raye
Miami, FL