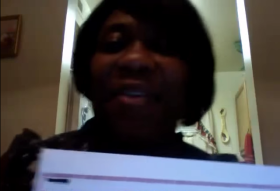 Hi guys, my name is Karen Manigault and I did my 1st deal today for $10,000. Oh God I cannot even believe it. I just want to thank Jamel Gibbs from the bottom of my heart for coaching me and being my mentor, he got me to this level.
Anyway, to tell you a little bit about myself…
I have been a nurse for over 20 years, I am a single mom with a 13 year old and was trying to do real estate for the last 8 years. I can tell you guys what brought me to the next level was the coaching and mentoring from Jamel Gibbs. Excellent! He is a straight up guy, very honest, has great integrity, trustworthy. I would definitely recommend his coaching to anyone. Just excellent!
I will tell you guys, if you really want to get through your 1st deal you definitely need a coach and a mentor. Not all coaching and mentoring are the same but I tell you if you get Jamel Gibbs he is excellent.
So anyway this is just a short testimonial to show you that I did it. I am a single mom, registered nurse, working a full time job. But I was still able to do my wholesale deal. It was for $10,000 here in Hampton Virginia. If I can do it, I know anyone can do it basically. But definitely get hooked up with Jamel Gibbs and maybe I will see you doing a testimonial too.
So thanks again! I want to do a shout out to Jamel Gibbs, thank you so much. Thanks a lot guys!
Karen Manigault
Hampton VA