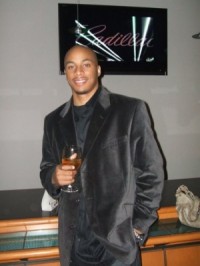 I can't help but praise you for the information you keep putting out, and I don't even write Testimonials. But after I went through your course I was compelled to write something because it was just that good. Your course is by far the only wholesaling course that one will ever need to make money in this business.
No more making excuses, no more hand holding needed everything that you ever wanted to know about wholesaling you have the information and most of it for free. Jamel you have literally killed every negative thought I ever had about why I cannot be successful, or why I cant get a deal done, and why I cant put any money in my pocket.
23 days was how long it took me to get my first $1500 check after studying your material, and I had been educating myself on the wholesaling business since October, 2011. Can you imagine what my bank account would look like if I had found you earlier!
Jamel, one must question whether or not you are from this earth, because the techniques you teach are not human. You have to be a genius to come up with this stuff, and to think you give most of this stuff away for free.
Jamel you have changed the wholesaling game forever.
Jason Freeman
***My Latest Deal Netted Me $42,819.88 Using Your Course***
Hey Jamel, Check out my latest deal…using your methods in your course I was able to put a deal together netting me $42,819.88. All I did was follow the instructions in the course and BOOOOOM! This is only my fifth deal using your methods, but my biggest deal to date by far. See You At The Top! Jason Freeman